[caption id="attachment_261" align="alignnone" width="618"]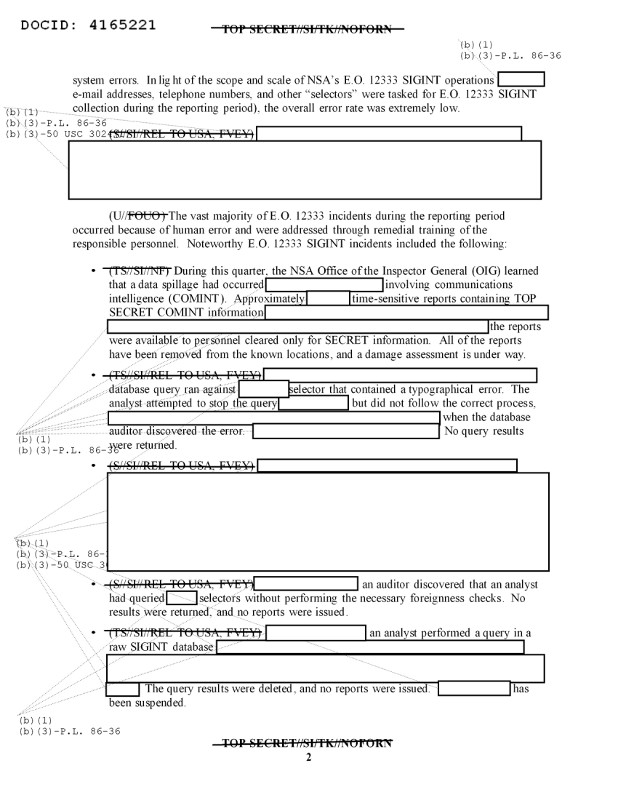 A document declassified by the NSA[/caption]
A declassified document is a document that ceases to be classified as secret. The process of declassification is not a simple publication of a once secret document. It leaves its traces on the document. When the document is released for public scrutiny, parts of it may still be removed. The classification of the paragraphs is shown in the margins. How protection of state secrecy meets vandalism.
The National Security Archive founded in 1985 is an American non-profit that monitors the rising government secrecy. Their investigations imply an in-depth examination of de-classified documents. In their blog, Unredacted, they document their findings. One cannot resist to mention a few fantastic edits.
[caption id="attachment_263" align="alignnone" width="524"]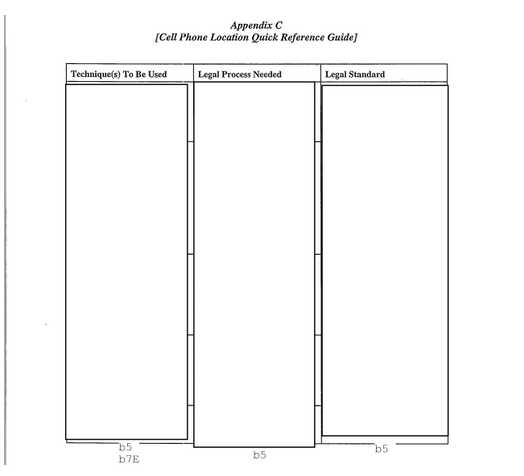 FBI released document[/caption]
The release, by the FBI – nearly entirely redacted – of 5,000 pages on its use of StingRay cell phone tracking technology.
The same cable leaked by WikiLeaks, released by the State Department, then released on appeal by ISCAP.