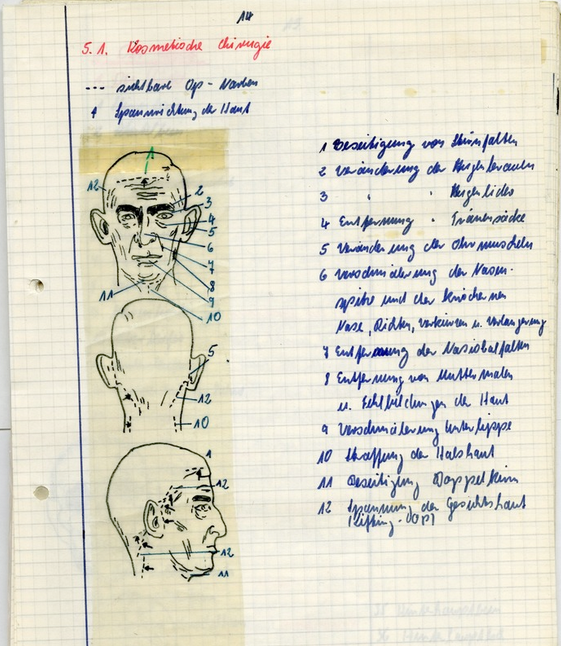 The Major Bochmann was head of the passport division on the Eastern side of Checkpoint Charlie […]. He developed a facial recognition system, designed to teach the border guards to scrutinize faces and look for features that cannot be altered. The aim was to assess the authenticity of passport photos for those who were trying to leave East Berlin.
Bochman published the booklet 'Merkmale des Auberen von Personen' that contains full details of facial and other physical characteristics for use in identifying people. The booklet was part of the equipment of the border's patrol control officer. Interesting to see the collection of objects that were in the same case.
See the item in the collection of the Imperial War museum.